We created the first hemp map of Latvia and you can download it for free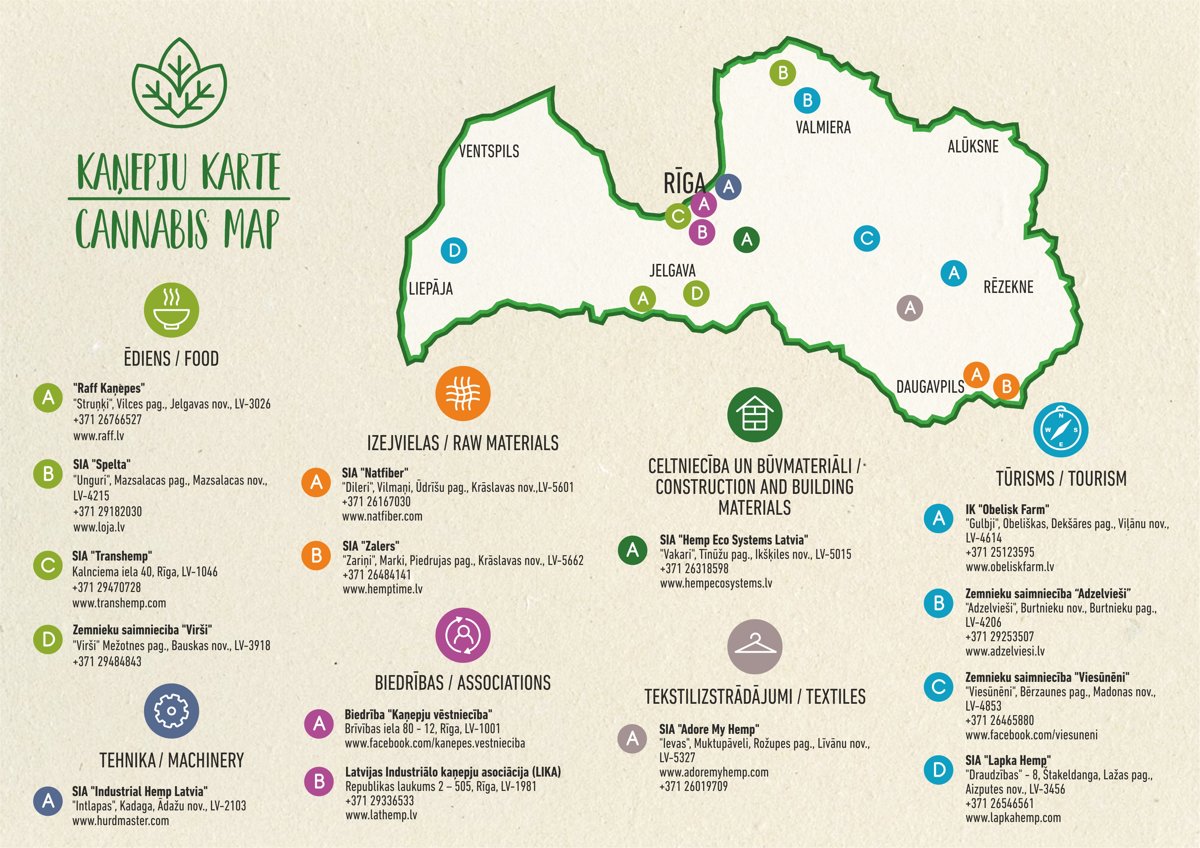 One of the most frequently asked questions we get is: "where can I find X product/service in Latvia?" For all of you out there looking for information about the cannabis industry in Latvia, we got you covered!
For a long time, we wanted to collect all the information we could find about companies and organizations dealing with hemp/cannabis in Latvia and make it available to the general public. This is what we came up with: a digital map available for download free of charge.
Download our Kaņepju karte/ Cannabis map in PDF
Discovering the best of what Cannabis has to offer. Download the PDF map to print and take it with you as you explore Latvia.

And if you enjoy what we are doing here at Obelisk Farm and would like to stay in touch, simply fill in the form below, and you'll immediately have access to our mailing list. Subscribe Today!
No comments
Leave a reply